Install Chrome OS on MacBook is easy using the CloudReady software. My old MacBook released in 2008, was getting slower until it was almost unusable. Each Mac OS upgrade made it worse. I did some research and found that I could install CloudReady which I have been curious to use. I love the simplicity of the OS that has nothing but Chrome web browser.
Dowload the Chrome OS Software
Here is what you need to install Chrome OS on MacBook. You will need to download the CloudReady software and a USB stick (minimum 32GB).
Go to Neverware.com to download the CloudReady software
Scroll down and select Get the Free Version.
Select Install the Home Edition.
Select Download 64-BIT Image
Go to your Chrome Browser and install Chromebook Recovery Utility from the Web Store
6. Open the Chromebook Recovery Utility.
7. Click the gear icon > Use local image.
8. Select the CloudReady .iso downloaded from Neverware
9. Select your USB stick and click continue. Wait for the process to finish. You might need to sign in your password to enable the writing to your USB.
How To Run CloudReady from USB Stick
Once you have finished creating the CloudReady installation on the USB stick, you are almost ready to go.
Shut down your MacBook
Start and hold down the option key to enable boot selection
Select your USB stick and boot the MacBook.
Wait for the welcome screen and click Let's go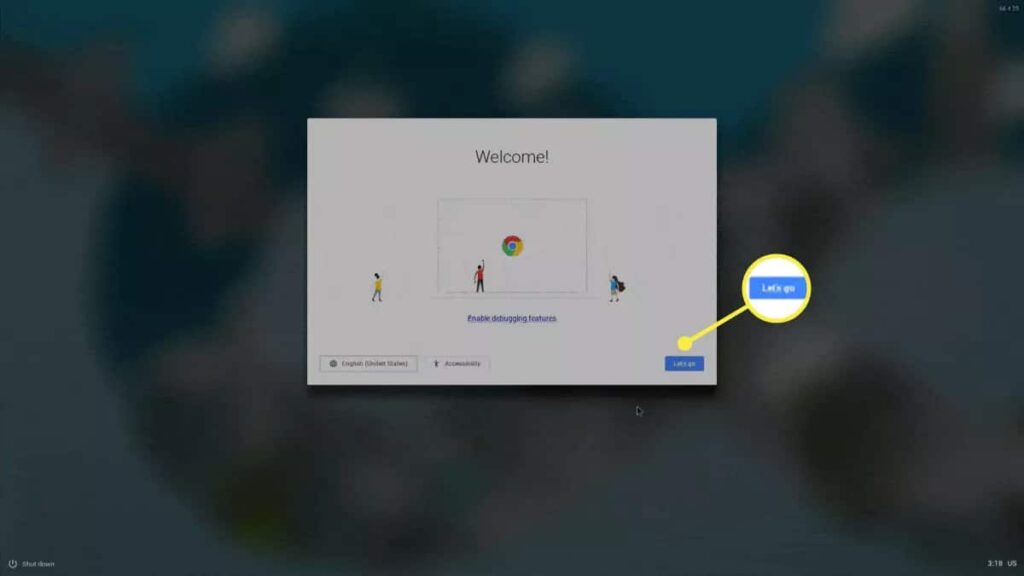 5. Select your internet connection. If you are using WIFI, select your network and enter your password.
6. Click Next > Continue
7. Enter your Gmail address and password. If you have enabled two factor authentication, please enter the code, or click on the prompt.
This will complete the setup of CloudReady. You can browse the internet using Chrome and access your Google Drive. Most of my productivity is done online (Emails, Canva, Socialhelo…etc), therefore CloudReady is excellent choice for a lightweight OS for my MacBook. It now runs fast like a brand-new MacBook, and all the functions seems to work fine.
How To Install Chrome OS on MacBook
Before you install CloudReady on your MacBook, ensure that your keyboard, trackpad, WIFI, and other devices are working well running off the USB stick. If something is not working, probably CloudReady does not have a driver and permanently installing CloudReady will not be a clever idea.
Once everything is good to go, backup your files to Google Drive as the installation will replace your existing operating system and erase everything on the drive.
Turn on your MacBook and load CloudReady from the USB stick
Wait for CloudReady to boot and sign in with your Google user name and password
Click the lower right corner of the system tray
Click Install CloudReady > Install CloudReady
The installation will take 20 minutes. Once complete, turn off your MacBook and remove the USB stick. The next time MacBook is turned on, it will boot CloudReady.
What Is CloudReady?
CloudReady is an operating system based on Chromium OS. Both Neverware and Google takes the base code from the Chromium OS open-source project and add their own proprietary code to create a working operating system.
The advantage of CloudReady, is that you can install it on a wide variety of hardware. If you have an old Windows laptop or MacBook that has slowed down over time, you can turn it into a Chromebook by installing CloudReady and may see a performance improvement.